Cats and kittens, hold onto your mittens, it's time for Interhouse Fest 2014!

It boggles our mind, but 2014 is the fifth anniversary of
interhouse_fest! We hope you're all just as anxious to begin this year as we are! Below, you'll find pimping materials and the timeline for this year, so spread it around and get the word out. Let's make 2014 the best year ever!






TIMELINE
Prompting: August 8 - 22
Sign-ups: August 25 - September 8
Due Date: October 27
Posting begins: November 3



And now, state your loyalty to your House!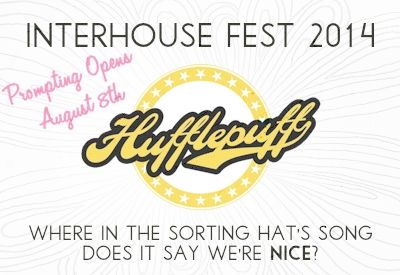 See you on August 8th!